About the Design(er)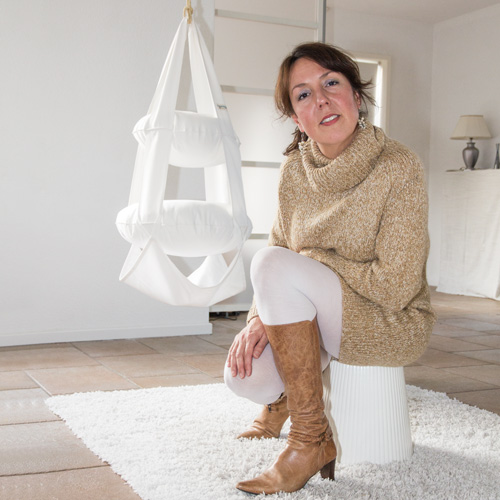 My story:

Once I got two lovely young cats from the asylum: Kassie and Goessie. Soon they found their way, climbing my jeans and t-shirt towards my face. Sweet and soft such a soft fur in the neck, however,… Not much later I had to witness something horrible. Zoom, their they went, racing across the room, straight up my beautiful velours curtains. And it didn't happen only once as you can imagine. Soon I got the idea to develop something which they could use themselves: their own spot and cloth to climb creating an exciting movement. After examining a few models, the Cat's Trapeze was born. And it worked from starters: both my cats jumped into the trapeze right away. It was wonderful to look at and they enjoyed themselves a lot. After the trapeze also passed the test with other cats, I decided to develop a production line for the Cat's Trapeze.



About myself:


From my early childhood I have developed textile products. I was trained as a technical fashion designer and entrepreneur. Throughout the years I have built up experiences in developing products; from vague idea to concrete product, ready for consumers. I'm a developer of stylish, functional products of textile fabric and related materials, including conceptual designs. I'm involved in the entire chain of initial idea to commercialisation and marketing of our products. This is a time-consuming process, in which I try to optimise all components of the production chain; even the invisible sides of the production process such as green and ecological ways of working. I'm always looking for originality, authenticity and simplicity.
Van der Wurff Productions is the company name under which I perform all my activities.