Posted on
By The Cat's Trapeze Company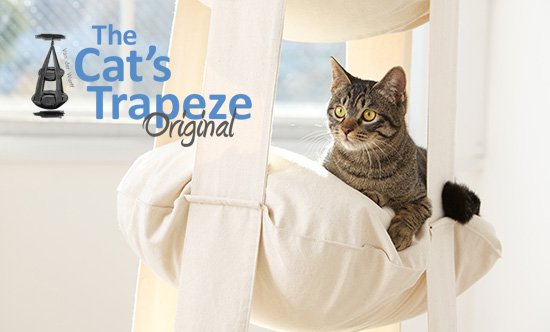 Cat's Trapeze back in stock! All American and Canadian active and young kitties can ask their mentor to get one of these! Now shipping to US and Canada on catstrapeze.us
A great start for 2016!!
Hausepanther LLC is our managing partner off www.catstrapeze.us, selling The Cat's Trapeze in the U.S. and Canada.